In line with the Federal Government's policy of attaining 20,000MW by 2021, the Transmission Company of Nigeria (TCN) has again increased bulk electricity transmission through its Ejigbo Transmission Substation, Lagos State, with the addition of two units of 100MVA, 132/33kV power transformers.
The Minister of Power, Works and Housing, Mr. Babatunde Raji Fashola who commissioned the project in the substation on Thursday, 18th October, 2018, said that the rapid growth of Ejigbo community necessitated the addition of the new transformers which increased the capacity of the substation from 160MVA to 300MVA. The increase he said, has enabled TCN make available more bulk electricity for Ikeja DisCo to take to customers, supplied from Ejigbo Substation.
Mr Fashola commended efforts of TCN management and its engineers in delivering several projects nationwide. He assured residents of Ejigbo of the Federal Government's commitment towards ensuring stable electricity supply to its citizens on an incremental basis.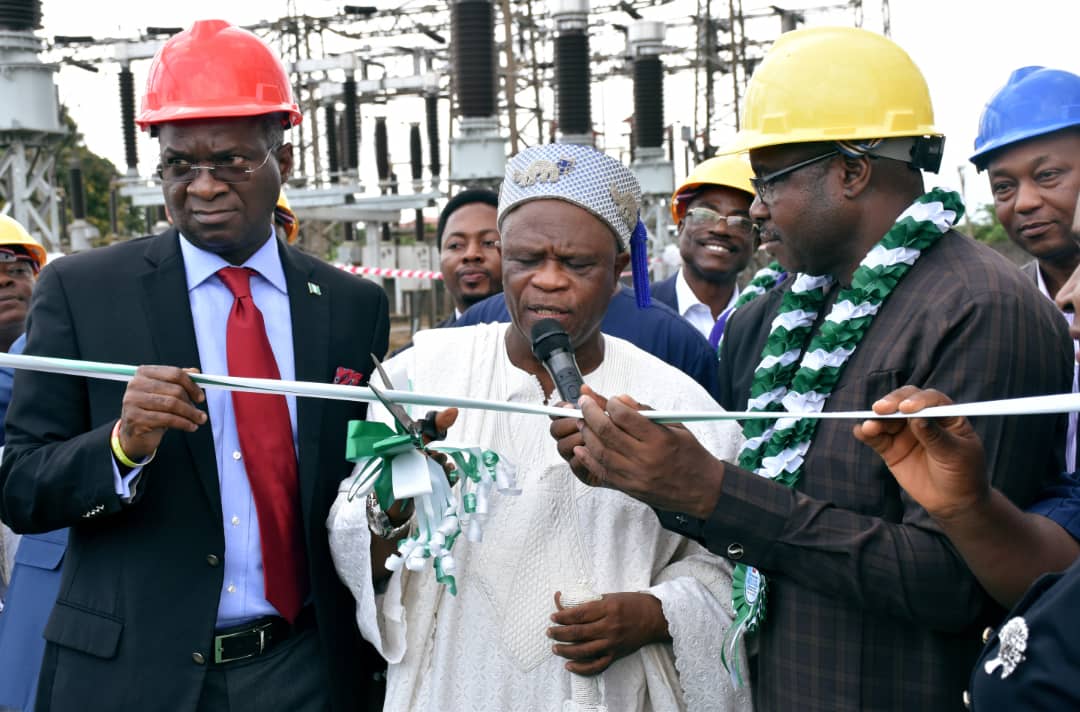 The Minister noted that the problem of electricity is slowly being solved, one by one and that the Federal Government has ensured the clearance of over 690 containers out of the 800 containers with transmission equipment abandoned at the ports for over 10 years.
TCN he said, is currently using equipment from the recovered containers to execute over 90 transmission projects nationwide, noting that between 2015 to date, electricity customers are progressively spending less on generators, due to gradual improvement in power supply.
In his speech, the Managing Director/Chief Executive Officer of TCN, Mr. Usman Gur Mohammed, assured residents of Ejigbo of continued improvement in power supply, saying that funds from multilateral donors will be used to facilitate the actualization of the Federal Governments policy on incremental power within the country.
Mr. Mohammed revealed that TCN engineers have strung new lines, re-conducted old ones, and expanded the capacity of several substations in Lagos State, such as Alimosho, Odoguyan, Alagbon and build new substations in Ilashe, which is 90% complete among others. Works he said is also on-going in varous substations nationwide.
In his remarks, the Ojon of Ejigbo, Oba Maroof Adekunle thanked the Federal Government for their effort and commitment towards attaining steady power supply in the country and expressed joy on the upgrade of Ejigbo Substation, noting that the socio-economic lives of the people would be impacted positively.
The 2x100MVA transformer project at the Ejigbo Substation was funded by the World Bank and managed by TCN's Project Management Unit (PMU).
Gabriel N. Gandu
Transmission Company of Nigeria (TCN)
30/10/18