A brand new 2x60MVA, 132/33kV transmission substation has been commissioned in Gagarawa Local Government Area of Jigawa State, on Saturday, 28th November, 2020.
The Minister of Power, Engr. Sale Mamman, who commissioned the project, expressed his delight at the completion of the substation, describing it as yet another demonstration of the commitment of the Muhammadu Buhari Administration to reposition the energy sector for maximum performance.
According to him, the new substation would upgrade power supply to the Jigawa industrial hub and stimulate economic activities in the area, thereby increasing revenue generation in Jigawa State and its environs while boosting electricity supply to the several local government areas within the state.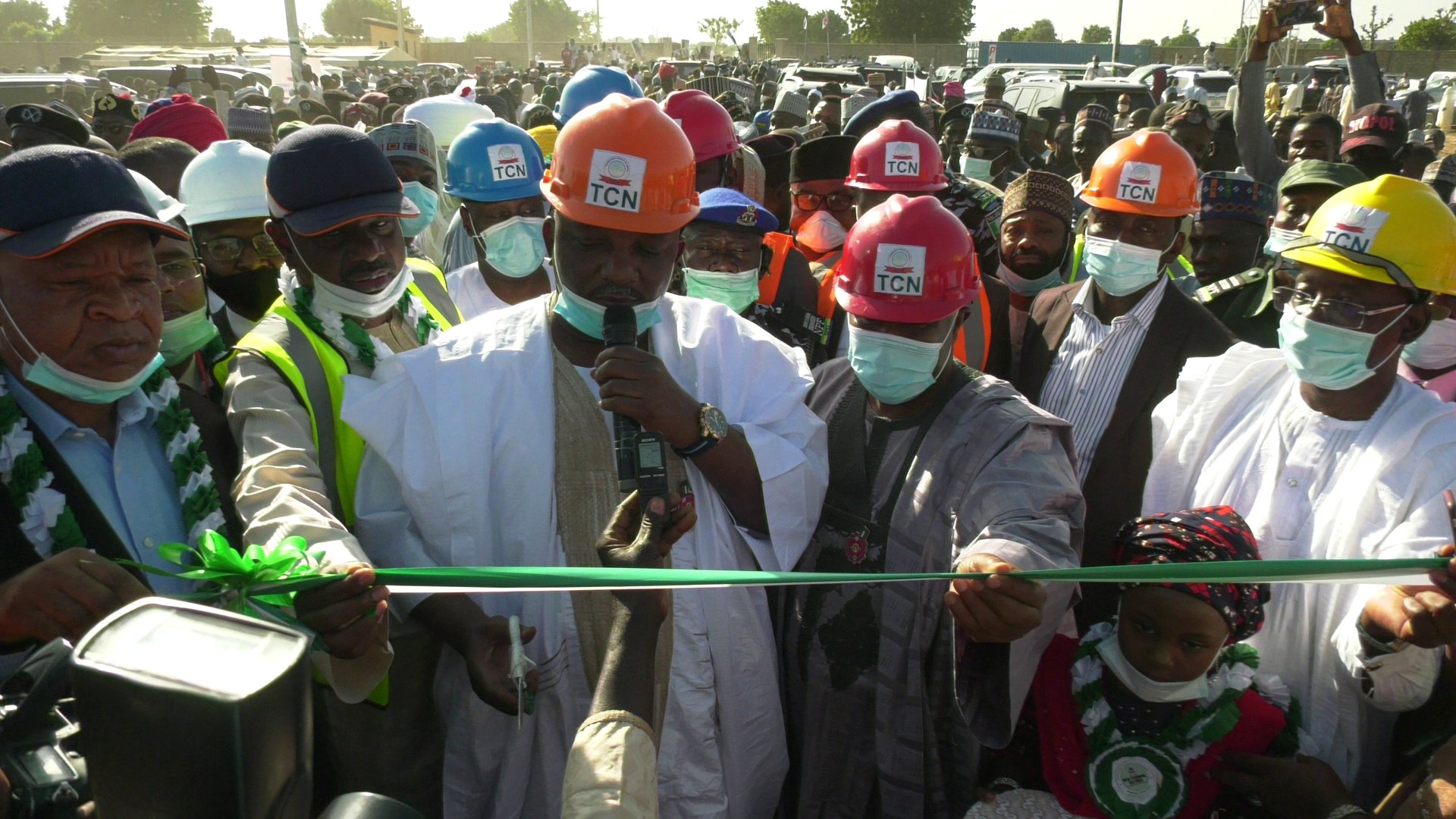 In his address at the occasion, the Ag.MD/CEO TCN, Engr. Sule Abdulaziz described the project as another milestone in the collective resolve of the Transmission Company of Nigeria under his watch to take the Nigerian Power Sector to the next level of efficiency and effectiveness.
According to him, due to the critical role of electricity to national development, TCN would continue to execute projects aimed at expanding the transmission network by investing in critical transmission lines and substation projects across the country.
Engr. Abdulaziz used the occasion to introduce a new roadmap for TCN, which he said would guide the company's operations in 2021. He thanked President Buhari for his "avowed" commitment towards addressing power sector challenges in the country. He equally expressed his appreciation to the Hon. Minister of Power for his determination to ensure that this administration's goal for the power sector is achieved, as well as the governor and people of Jigawa State for their cooperation during the execution of the project.
His Excellency, the Executive Governor of Jigawa State, Alhaji Mohammed Badaru Abubakar had earlier in his speech equally commended President Buhari, the Hon. Minister and the Ag. MD/CEO of TCN for completing the Gagarawa project which he said had been ongoing for several years.
The Gagarawa transmission project was executed by Messrs. Power Control Limited led by its Managing Director Mr. Saran Mano. With the commissioning of the new substation, TCN has further increased the capacity of the nation's grid and more directly, increased bulk power supply in Jigawa State and environs by 96MW.