In line with the Buhari Administration's policy on incremental power, TCN under its Transmission Rehabilitation and Expansion Program (TREP) has again completed the installation of 100MVA, 60MVA and 60/66MVA, 132/33kV power transformers in three different transmission substations. The new power transformers have increased transmission capacity from 200MVA to 300MVA in Ejigbo Substation, 60MVA to 120MVA in Bida Substation and from 80MVA to 140MVA in Ado Ekiti Transmission Substation.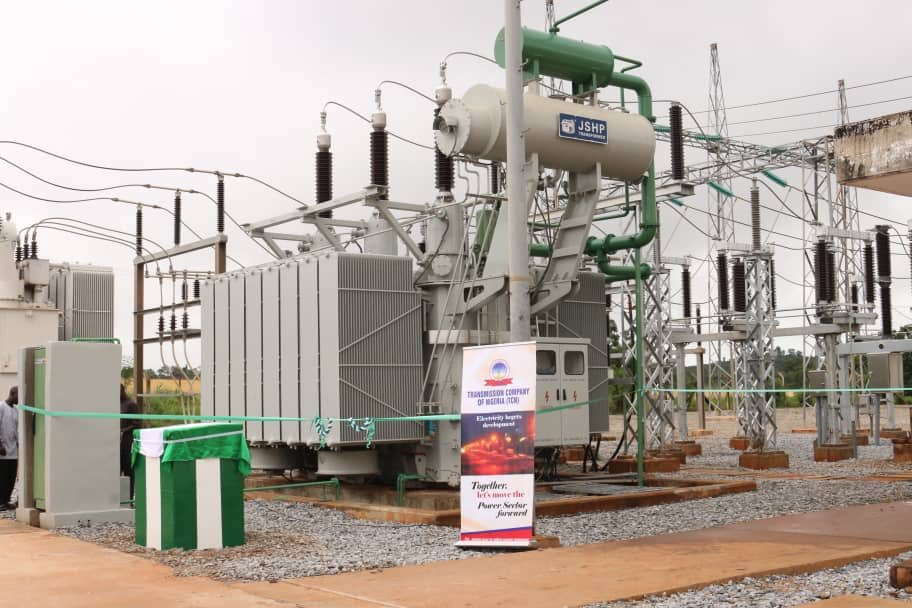 In a statement signed by the General Manager (Public Affairs), TCN said that the newly installed transformers in Ejigbo, Bida and Ado Ekiti are an addition to the several power transformer projects executed in the last one year in various substations across the country. Prior to the installation of the three transformers, the Ejigbo Substation had 100MVA, 60MVA and 40MVA transformers, Bida Transmission Substation had two units of 30MVA transformers while Ado Ekiti had two units of 40MVA transformers.
According to the statement, the installation of the new transformers is pursuant to the present administration's policy aimed at transforming the power sector for economic development and growth of the Nigerian economy. The new 100MVA power transformer in Ejigbo has increased bulk electricity to Ejigbo Substation for Ikeja Electricity Distribution Company (IEDC) to distribute to its customers in Ejigbo, Egbe, Oke-Afa, Shasha, Ikotun, Ijegun, Idimu Town and Lagos airport. Also, the additional 60MVA 132/33kV transformer in Bida has equally increased bulk power supply to Abuja Electricity Distribution Company (AEDC) and by this, AEDC now has more power to distribute to households in Bida Town, Lemu, Army barracks, Dogo, Agaye Kacha and Kutigi through AEDC's injection substation connected to this substation.
Meanwhile the new Ado Ekiti 60/66MVA 132/33kV transformer has increased Benin Electricity Distribution Company's (IBEDC) capacity to give their customers more stable and longer hours of electricity. Areas that should benefit from this, include Ado-Ekiti Metropolis, Ado-Ekiti University, Federal Polytechnic, Afe Babalola University, Ikere Ekiti, Aramoko, Ilawe and Environs.
The statement however noted that investments in TCN's grid expansion, will only impact positively on the social well-being of the benefiting communities if the Distribution Companies in the affected areas also make commensurate investment in their networks. Investment in the distribution network is essential because no matter how much TCN puts into expanding its capacity the only way consumers can derive maximum benefit from the investment is when corresponding investment is made in the Distribution networks.
TCN noted that several projects are currently on-going in its network nationwide and re-affirmed its resolve to continue to pursue and implement the incremental power policy of the Federal Government by consistently investing in capacity expansion initiatives through its transmission Rehabilitation and Expansion Program. TCN also appreciated the Honourable Minister of Power Mr. Babatunde Raji Fashola for providing the needed leadership under which the company is able to achieve the milestones.
Ndidi Mbah GENERAL MANAGER (Public Affairs)