The Management of the Transmission Company of Nigeria (TCN) met with some of its Donor Stakeholders recently in Abuja to discuss developments with regards to the TCN's Transmission Rehabilitation and Expansion Programme (TREM) and the way forward.
While welcoming Stakeholders, the Managing Director and Chief Executive Officer, (TCN), U. G. Mohammed, said that the company was working in tandem with the Federal Government's goal of providing adequate electricity to electricity consumers in the country and that it had completed and commissioned several new substations, power transformers as well as transmission lines nationwide. Most of these projects he noted were executed by TCN engineers.
The MD/CEO, further explained that TCN was undertaking three key projects including the $486 million Nigeria Electricity Transmission Access Project (NETAP) being financed by the World Bank; $200 million Lagos / Ogun Transmission project financed by JICA; and the Northern Corridor Transmission Project (NorthCore) with funding of $245 million and £25 million (Euros) by African Development Bank (AfDB) in conjunction with European Union (EU). He disclosed that TCN has been quite transparent in the procurement process and is judiciously utilizing the resources.
Speaking at the meeting, the Country Director of World Bank, Mr. Rachid Benmessaoud, commended the MD and his team for effectively collaborating and co-operating with donor agencies alongside the Ministry of Finance. He appreciated TCN's efforts in significantly contributing to ensuring a functional electricity Market which was critical and attracts more private sector partnership.
Mr. Rachid, requested for regular updates on issues in the sector especially in TCN, its procurement processes, procedures for transparency and quality performance. He commended the decentralization of authority to regional offices, saying that it would engender more efficient project implementation. He however recommended that more efforts be channeled into skills development for staff, noting that TCN should also come up stronger on regional integration through the West African Power Pool (WAPP) for competition as well as better performance. He posited that TCN has a critical role to play in the electricity market and power recovery plan.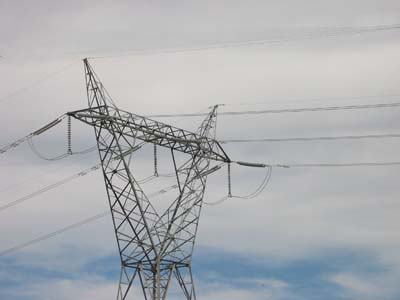 On his part, the Director (Finance), Federal Ministry of Finance, Mr. Fetuga Tajudeen, requested that TCN should do everything possible to help improve the capacity of Gencos and Discos as well as urgently upgrade some old power transformers. He urged TCN management to reach out to the National Assembly on some policy issues raised during the meeting.
In his remark, Prof. Chidi Onyia, noted that TCN had shown significant shift in the way transmission issues are handled, especially in the area of project implementation through the regions. He commended the planned merit-based recruitment process, the significant push to accomplish a robust SCADA system towards upgrading the grid network and urged that diligence should be the watch word of the TCN team, if the progress made in grid expansion was to be sustained.
Also, in attendance were the Chairman, Nigerian Electricity Regulatory Commission (NERC) Prof. James Momoh, representatives of European Union (EU), Japanese International Cooperation (JICA), and the Agence Francaise de Developpement (AFD) and American Embassy.
Stella Ejikonye
26/11/18