The Transmission Company of Nigeria (TCN), said it was targeting to raise the transmission wheeling capacity to 10,000 megawatts (MW) from the present 8,100MW by reconductoring seven critical transmission lines in the country.
The Managing Director/CEO, Mr. Usman Gur Mohammed who gave this indication at a quarterly press conference on Wednesday, 10th July 2019, in Abuja, said this was aimed at further expanding and stabilizing the grid.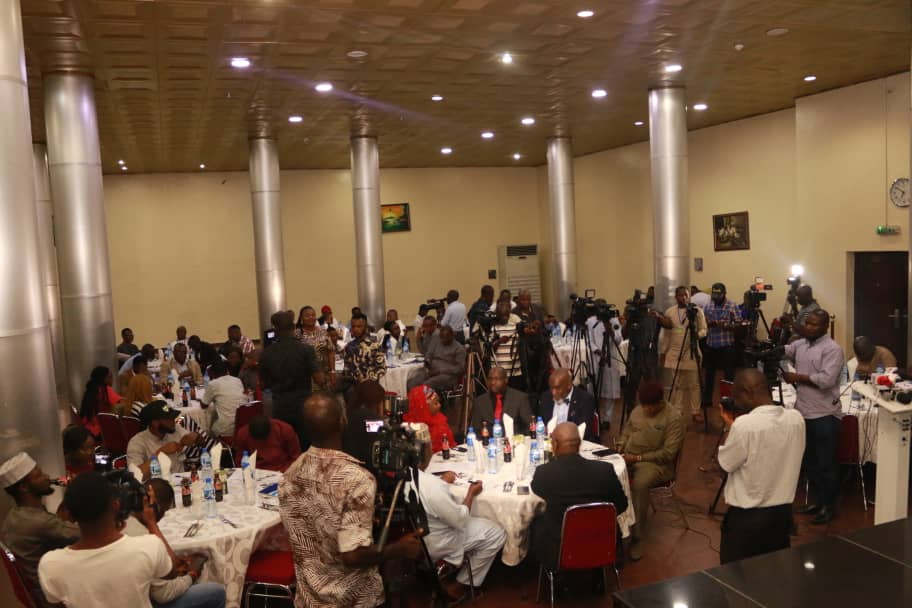 Mr. Mohammed stated that as part of the effort to attain this target, TCN would procure a high capacity quad conductors that would enable transmission lines carry more bulk power.
According to him, these seven critical transmission lines include; Onitsha Awka-Oji River line, the Ikeja-West - Alimosho – Ogba - Ota line, and the Alimosho– Alausa line. Others are, Kaduna – Zaria – Funtua – Gusau line, BirninKebbi – Sokoto, Aba – Itu, and Kumbotso DAN Agundi 132 kV transmission line.
"By doing this, we are going to recover between 2,000 to 3,000MW which means the grid will shift from 8,100MW to at least 10,000MW". He said.
Mr. Mohammed also disclosed that TCN was executing some other critical transmission projects with the $1.661 billion multi-lateral donor funding it has secured. He cited the example of the on-going Abuja Feeding Scheme projects which on completion, would add 2no 330kV and 3no 132kV new substations to Abuja, to boost bulk power to the Federal Capital Territory and its environs, while the Northern Corridor Project evaluation study was ongoing.
He also said evaluation process was on going for the first phase of the Nigerian Transmission Expansion Project (NTEP) to build a 330kV line from Alaoji in Abia state to Onitsha in Anambra which will correct current system disturbances in that region.
Mr. Mohammed further revealed that TCN has equally recovered 775 power equipment containers out of the 810 abandoned at the port due to tariff related issue, while two have been declared missing and one empty, for which report has been lodged with the Nigerian Police for investigation.
He appeal led to distribution companies (Discos) to step up investment in their networks in order to complement the enormous investment from the transmission and generation sector of Nigeria electricity value chain.
On the recent sanctions of three Discos in the country by the Market Operator, Mr. Mohammed stated that the Eko, Ikeja and Enugu Discos were suspended because of their non-compliance to the Market Rule agreement and when they complied, the suspension was lifted. He noted that Participants in Nigeria Electricity Market have to play according to rules in order to bring sanity into the system.