The Management of the Transmission Company of Nigeria (TCN), has awarded 11 engineers for outstanding performance during the recently concluded Engineers' Development Programme – Module 1 Batch 1 training which held in Osogbo, Osun State.
The Managing Director/CEO of TCN, Mr. Usman Gur Mohammed who was represented by the Head ISO, Engr. Maman Lawal made the presentation of certificates of outstanding performance to the engineers on Tuesday 22nd October, 2019 at the TCN corporate headquarters in Abuja. Engr. Lawal who was thrilled with their performance revealed that management is encouraged to train more staff, adding that the engineers are now a part of pacesetters of high standards within their departments.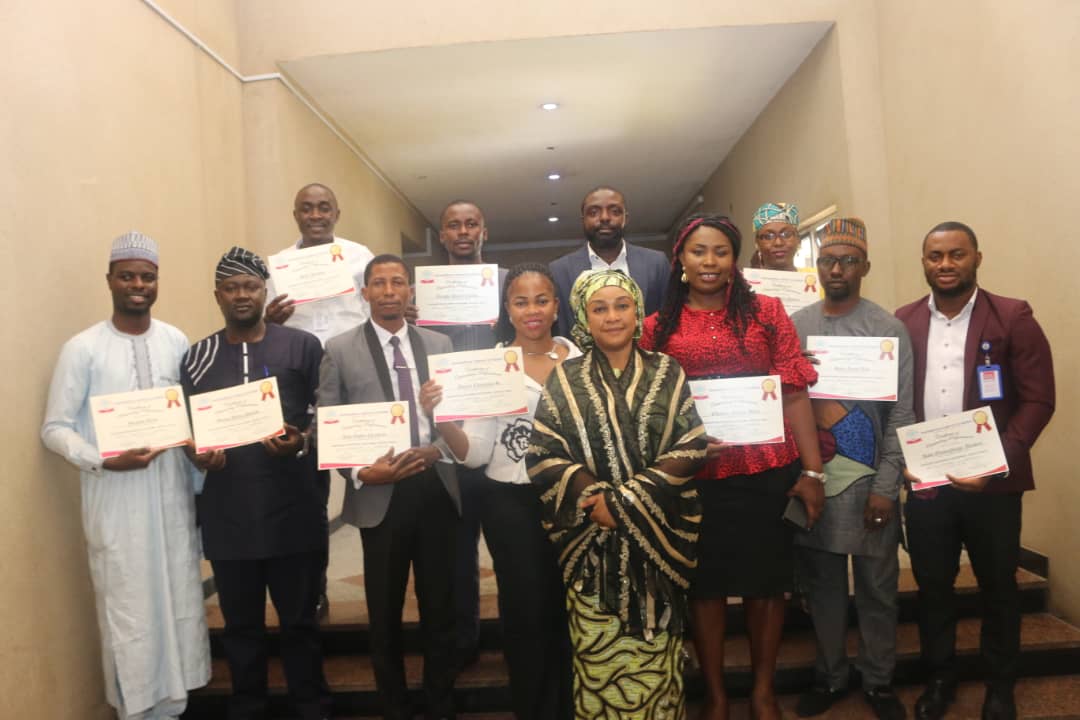 Speaking on behalf of the awardees Mr. Ibrahim Aliyu commended the management of TCN for such training initiative, adding that they will not relent in practising what they have learnt. He also appealed to the management to carry out such intensive trainings for staff in other departments in order to have an efficient transmission company.
The awardees include Mr. Aziagba Daniel Emeka from Abuja Region, Mr. Bemdoo Saka, TCN CHQ, Mr. Soroh Ebitari, Port-Harcourt Region, Mr. Ijeh-Ogboi Christian, Benin Region, Mr. Ibrahim Aliyu, Abuja Region, Mr. Dada Oluwabenga Abiodun, NCC Osogbo, Mrs. Akaeze Chiamaka, Enugu Region, Mrs. Nwadike Ijeoma Mary, Enugu Region, Ms. Fatima Abba Hamza, Shiroro Region, Mr. Gyang Philip Pwajok, Benin Region and Mr. Bako Yusuf Yila, Gombe Region.