As part of efforts to strengthen the grid network and deliver bulk power to distribution networks in the country, the management of Transmission Company of Nigeria (TCN) has said that it would continue the execution of the 60km Double Circuit Akwaga – Lafia transmission line in Nasarawa State.
The Acting Managing Director and Chief Executive Officer of TCN, Engr. Sule Abdullaziz made this known when he received a delegation from Nasarawa State government on a courtesy visit to TCN on Wednesday, 10th June 2020, at its Corporate Headquarters, Abuja.
Speaking, the leader of the delegation and the General Manager, Nasarawa State Electric Power Agency (NAEPA), Engr. Abubakar Danjuma Ango, who represented the State Governor, said that they were in TCN to congratulate the acting MD/CEO of TCN, Engr. Abdullazizi on his appointment and solicit support for the completion of all ongoing transmission projects in the state.
Engr. Ango who expressed confidence in the ability of the new management team to move TCN to the next level, disclosed that the state government was ready to collaborate with TCN and would pay compensation for the evacuation corridor required for the transmission Right of Way (RoW), to enable the timely execution of the 60km Double Circuit Akwaga – Lafia 132/33kV transmission line in the state.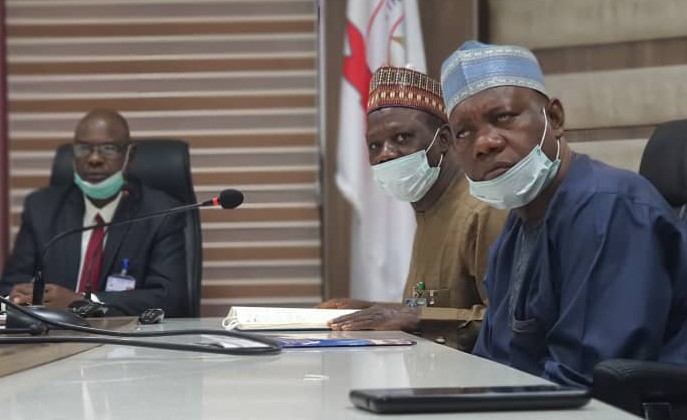 He informed the meeting that the Federal Executive Council (FEC) has approved the sum of N1.8billion for the construction of a 40 megawatts Hydro Power Plant by the Federal Ministry of Water Resources in the state and noted that the state government would want to partner with TCN to evacuate power that would be generated from the plant when completed, for the industrialization of the state.
Responding, the Acting MD/CEO, Engr. Abdullaziz stated that despite the ongoing 330/132kV substation project being embarked upon by the Niger Delta Power Holding Company (NDPHC) in Lafia, the Nasarawa State capital, TCN would continue with the execution of the 132/33 kV transmission substation in the state.
According to him, the TCN management would look into the performance of the contractor handling the project with a view to expediting action towards its completion.
On the request by the Nasarawa State Government for the provision of a dedicated 33kV feeder to supply power to the three arms zone in Lafia, Engr. Abdullaziz said, TCN would be willing to enter into a contract agreement with the state, if the state meets all requirements stipulated by the Nigerian Electricity Regulatory Commission (NERC), under the Eligible Customer policy.