The Senate Committee on Power has inspected the on-going 12.4KM Katampe-National Stadium 132kV double circuit transmission line project and the site of the new 330/132/33kV substation at new Apo as part of its oversight function in the power sector.
The on-going Katampe-National Stadium 132kV DC line originates from the 330/132/33kV Katampe Transmission Substation. The new line comprises of 8.4KM underground armored cabling that terminates at Wuye district. From Wuye, the line would be strung overhead for 4kms on several towers to the 132/33kV Kukwaba Transmission Substation.
The new 330/132/33kV Transmission Substation at new Apo, funded by the Agence Française de Développement (AFD) was designed to take additional bulk electricity to the FCT from Akwanga and also provide bulk supply redundancy in Abuja and environs, consistent with N-1 criteria.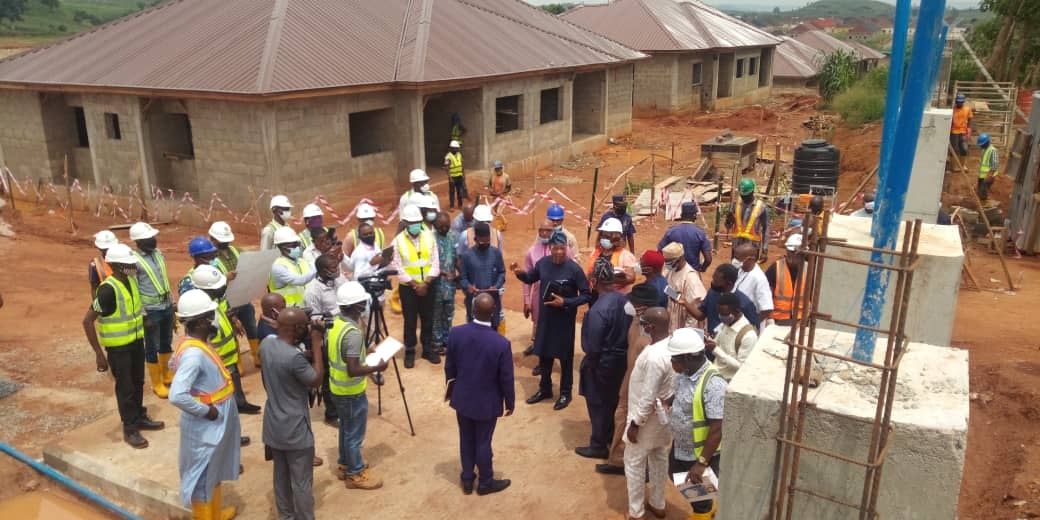 The Chairman of the Committee, Sen. Gabriel Suswam, who led the delegation from the National Assembly, expressed delight with the level of work being done and pledged to support TCN overcome bottlenecks that may pose a challenge to the timely completion of the projects.