The Yola Electricity Distribution Company (YEDC) and TCN, have signed a Service Level Agreement (SLA) which sets out terms and conditions that will guide the implementation of the service based tariff put in place by the Nigerian Electricity Regulatory Commission (NERC), expected to lead to improvement in power supply in the country.
In his remarks during the signing ceremony which took place at TCN Corporate Headquarters, Abuja on 2nd November, 2020, the Ag. MD/CEO TCN, Engr. Sule Abdulaziz who signed on behalf TCN, expressed delight at the signing of the agreement with Yola DisCo saying that it was a positive step forward after months of review. He noted that even though the review had been on for the last eight (8) months, the signed agreement was temporary and would expire on the 31st of December 2020. "When we see how this one works, it would help us make the one we will sign in January better and more people will have more confidence to sign" he said.
On his part, the Executive Director, Independent System Operator (ISO), Engr. Mamman Lawal, assured the Managing Director of YEDC that the ISO will play her role in a manner that will be acceptable to all parties. According to him, this would actually provide a litmus test for other agreements that TCN have entered into in respect of the SLA.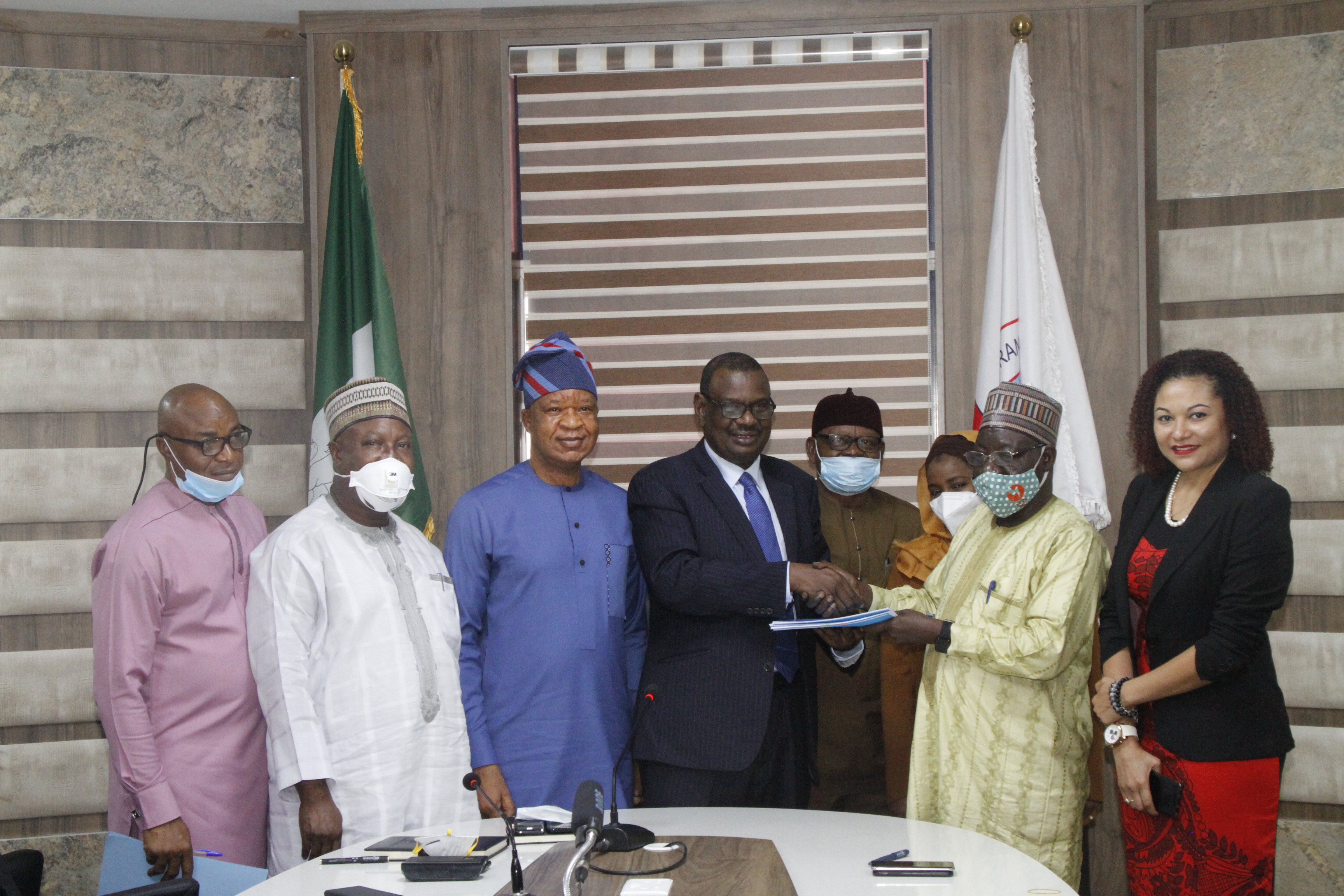 Member of the Infrastructure Advisory Team, Office of the Vice President, Mrs. Nikky Umeh, commended the Yola DisCo for accepting to sign the SLA amongst other Distribution Companies that were invited. She expresses the belief that the SLA would drive some form of discipline between DisCos and TCN as it clearly states consequences of service failure, noting that this would in turn lead to greater commitment to improved service delivery from TCN and the distribution companies, invariably culminating in provision of quality and uninterrupted power supply to electricity consumers nationwide. "The benefit of the SLA is clearly shared responsibility between DisCos and TCN, so everybody is clear about failures, interruptions and monetary consequences. This will actually drive discipline" she said.
Responding, the Managing Director of Yola Electricity Distribution Company (YEDC), Engr. Umara Mustapha, who signed on behalf of the company, noted that the agreement was long overdue and assured that Yola DisCo will live up to its responsibility of providing more hours of electricity supply to customers in its franchise area.
The Service Level Agreement aims to ensure that electricity consumers receive the best electricity service from service providers in NESI.